Stop borrowing, tackle mass killings, #RevolutionNow tells Buhari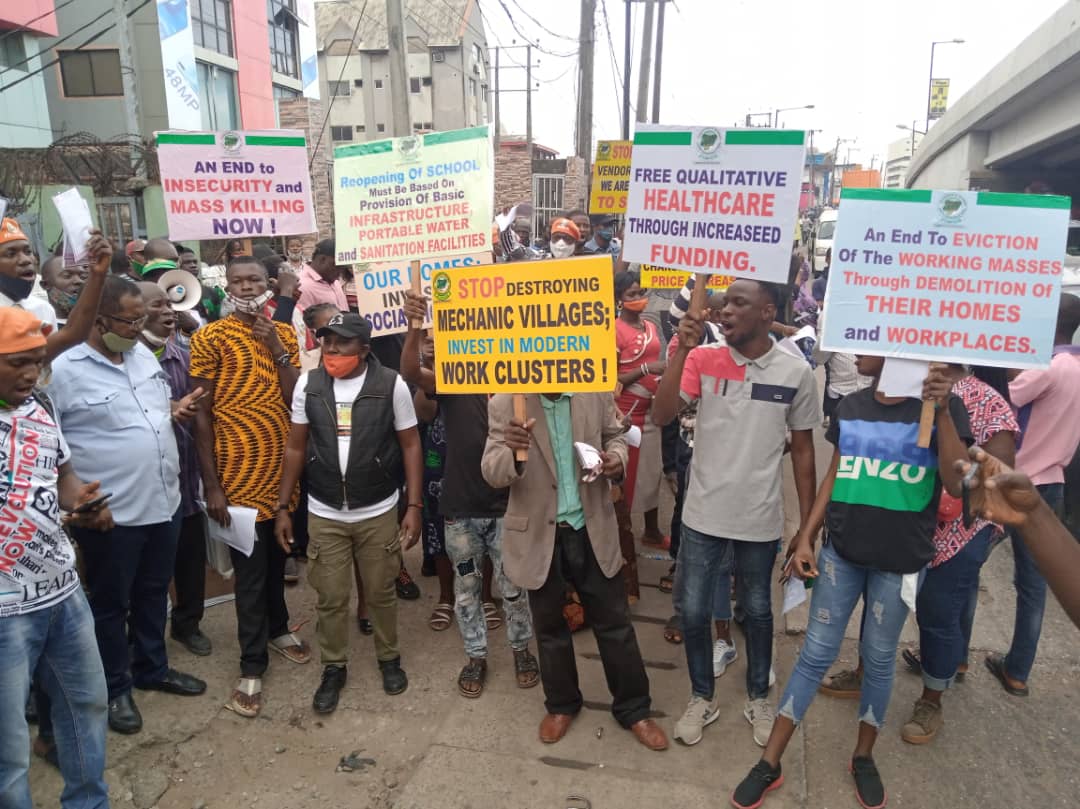 Members of the #RevolutionNow movement demanding good governance in the country on Wednesday protested in the Federal Capital Territory, Lagos, Ondo, Osun and Ogun states.
The leaders of the movement, who said the protest was held to mark the first anniversary of the group, stated that security agencies arrested no fewer than 91 protesters.
However, the country's mounting debt profile featured in the anniversary as two of the movement's conveners, in separate interviews with The PUNCH on Wednesday evening, said the President, Major General Muhammadu Buhari (retd), must halt further borrowings in order not to mortgage Nigeria's future.
The group also advised the President to stop killings in the North-West and the North-East.
Recall that a co-convener of the group, Omoyele Sowore, was arrested in August 2019 for planning the #RevolutionNow protest.
The Federal Government accused him of attempting to overthrow the regime of Buhari and subsequently detained him for over 100 days.
He was released on December 24, 2019 on a condition that he should not join mass gatherings or protests.
READ ALSO: Police disperse RevolutionNow protesters, arrest 10 participants in Lagos
But despite Sowore's absence, members of the movement protested in Lagos, Abuja, Abeokuta and Osogbo.
In the FCT, the group staged a protest at the Unity Fountain, Maitama, Abuja, on Wednesday morning, carrying banners with various inscriptions such as, 'Yes to living wage;' 'Free Lance Corporal Martin now;' 'N2.2 billion per kilometre for fence is unacceptable,' and others.
But the rally was disrupted by security agents, who assaulted the activists and arrested them.
Those arrested were taken to the Eagle Square for arraignment before a mobile court, but they were released after the presiding Magistrate Idayat Akanni failed to show up.
But speaking on the demands of the coalition in an interview with The PUNCH, a co-convener, Deji Adeyanju, said the campaigners were concerned by the mounting Chinese loans.
He stated, "We are absolutely concerned by the Chinese loans and the revelations from the National Assembly that the sovereignty of our country is being ceded to China. It is most regrettable and sad. In fact, we are perplexed.
"Every sane Nigerian should be concerned and bothered about this development and we are telling the President to immediately halt further borrowings."