LIVE STREAMING
Catholic Mass Today Online Wednesday 7th October 2020 – Our Lady of the Rosary 2020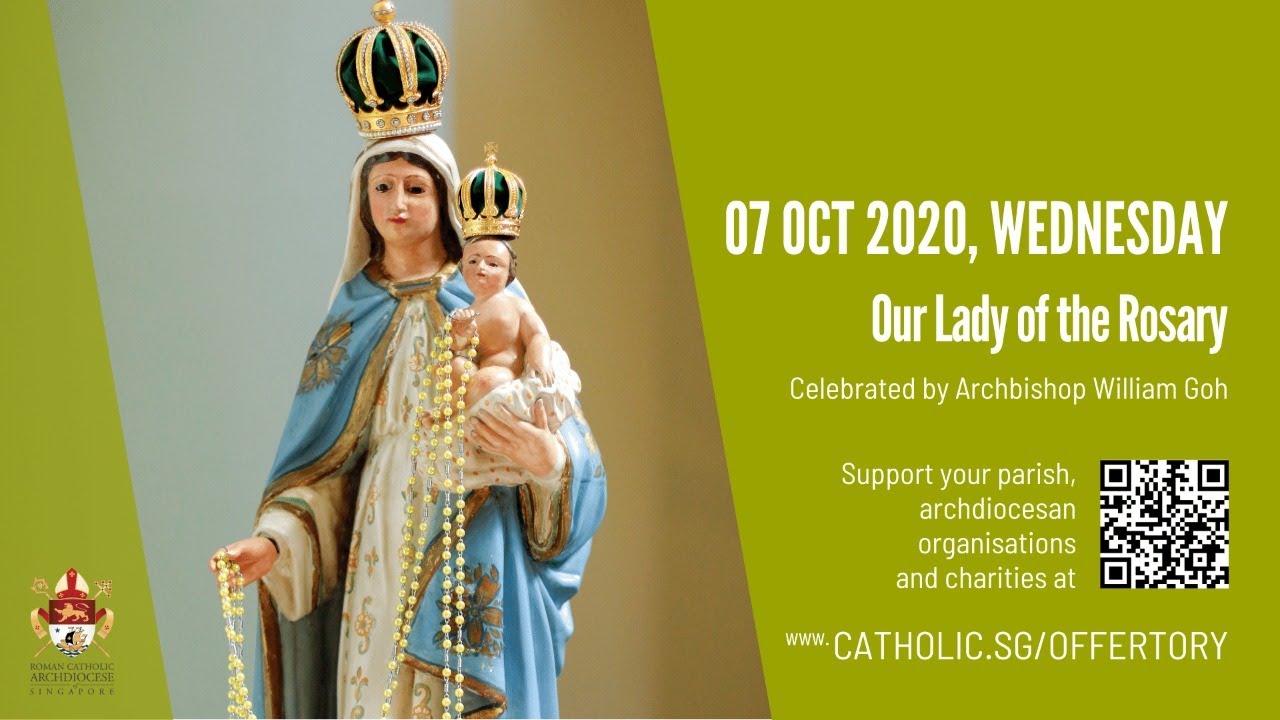 Catholic Mass Today Online Wednesday 7th October 2020 – Our Lady of the Rosary 2020
PRAYING AND CONTEMPLATING WITH MARY
Wednesday, Our Lady of the Rosary (7th October 2020)
Watch Live Mass below

Mass Celebrated by Archbishop William Goh
The celebrant for Masses on our channel for Wednesdays to Sundays is Archbishop William Goh.
The Catholic Mass today is celebrated all around the world. Here in Singapore, we are pleased to provide online, daily Catholic Mass live or recorded in English to all Catholics and anyone interested in the Catholic faith. During Catholic Masses, it is not uncommon to hear a homily about Catholic teachings and Catholic answers to life's questions.
Catholic Mass Today Online Wednesday 7th October 2020
The Holy Mass is beautiful and stems from Jesus. Expect Catholic prayers, Catholic hymns (Christian songs) that come from 2000 years of tradition and practice. All are welcome.
MASS READINGS: • First Reading: Acts 1:12-14
12
Then the apostles returned to Jerusalem from the hill called the Mount of Olives, a Sabbath day's walk from the city.
13
When they arrived, they went upstairs to the room where they were staying. Those present were Peter, John, James and Andrew; Philip and Thomas, Bartholomew and Matthew; James son of Alphaeus and Simon the Zealot, and Judas son of James.
14
They all joined together constantly in prayer, along with the women and Mary the mother of Jesus, and with his brothers.
Responsorial Psalm: Luke

1:46

-55 ("The Almighty works marvels for me. Holy is his name!")
• Gospel: Luke 1:26-38