LIVE STREAMING
RCCG Live Sunday Service 11th October 2020 with Pastor E.A Adeboye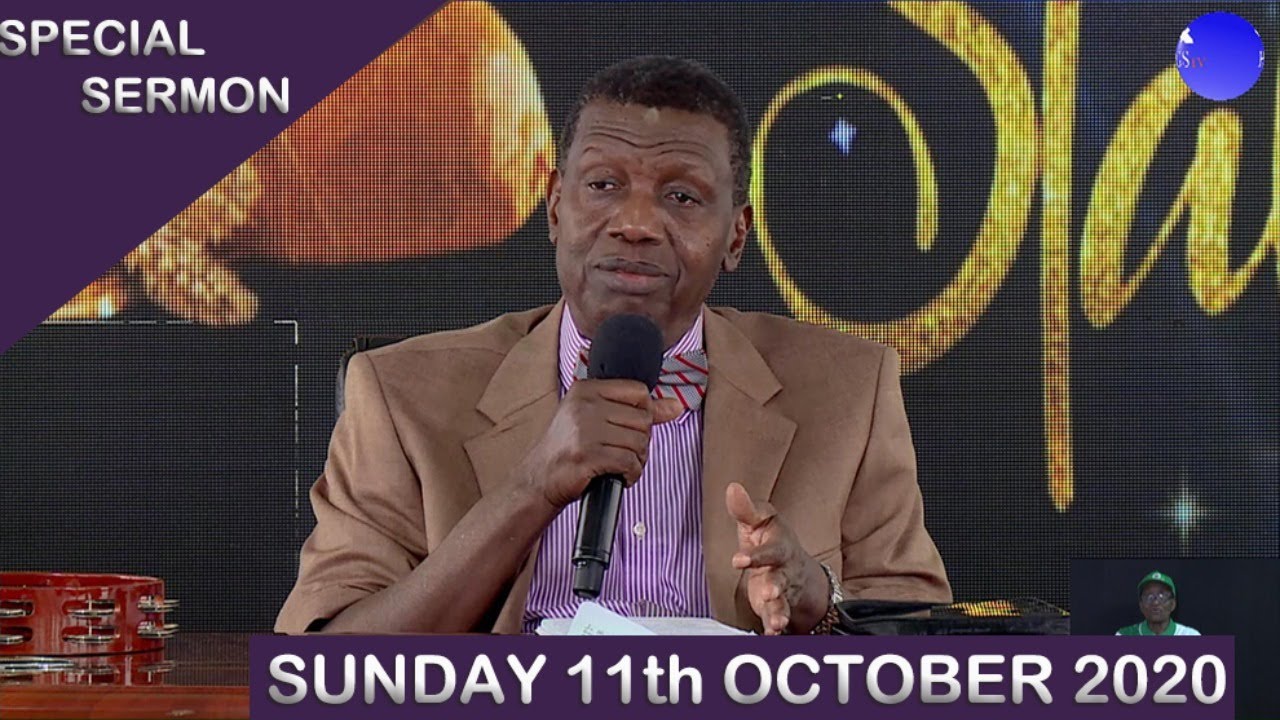 RCCG Live Sunday Service 11th October 2020 with Pastor E.A Adeboye
You are watching RCCG OCTOBER 11th 2020 | PASTOR E.A ADEBOYE SPECIAL SERVICE at The Redeemed Christian Church of God, Lagos, Nigeria
Service starts 8am
Watch RCCG Live Service below;
Read Open Heaven Sunday 11th October 2020 Devotional By Pastor E.A Adeboye
TOPIC: Be Wise: Win Souls
MEMORISE: "The fruit of the righteous is a tree of life; and he that winneth souls is wise." – Proverbs 11:30
READ: Matthew 28:18-20 (KJV)
18. And Jesus came and spake unto them, saying, All power is given unto me in heaven and in earth.
19. Go ye therefore, and teach all nations, baptizing them in the name of the Father, and of the Son, and of the Holy Ghost;
20. Teaching them to observe all things whatsoever I have commanded you; and, lo, I am with you alway, even unto the end of the world. Amen.
Open Heaven Sunday 11th October 2020 Message
God wants you to be involved in winning souls. That is why He did not take you to Heaven immediately after you became born again. Like Christ, your aim should be to "seek and to save that which is lost" (Luke 19:10). May God enable you to fulfil that Heavenly mandate in the mighty name of Jesus.
The world may regard great scholars, powerful rulers and rich business tycoons as wise; however, Solomon, the wisest man that ever lived, says in todays memory verse that he who wins souls is wise. "…and he that winneth souls is wise." – Proverbs 11:30
If winning of souls is wisdom, then the refusal to win souls is definitely foolishness. If as a preacher you don't win souls, you are in the category of the foolish. While you may never get on the pulpit, if your lifestyle makes a sinner accept Jesus, you are in the category of the wise. Everything you do must point people to Jesus.
You may be an usher, chorister or even a member of the prayer band; you are not wise until you engage in the best occupation on earth – to "seek and to save that which is lost."
Thanks for watching RCCG Live Sunday Service 11th October 2020 with Pastor E.A Adeboye