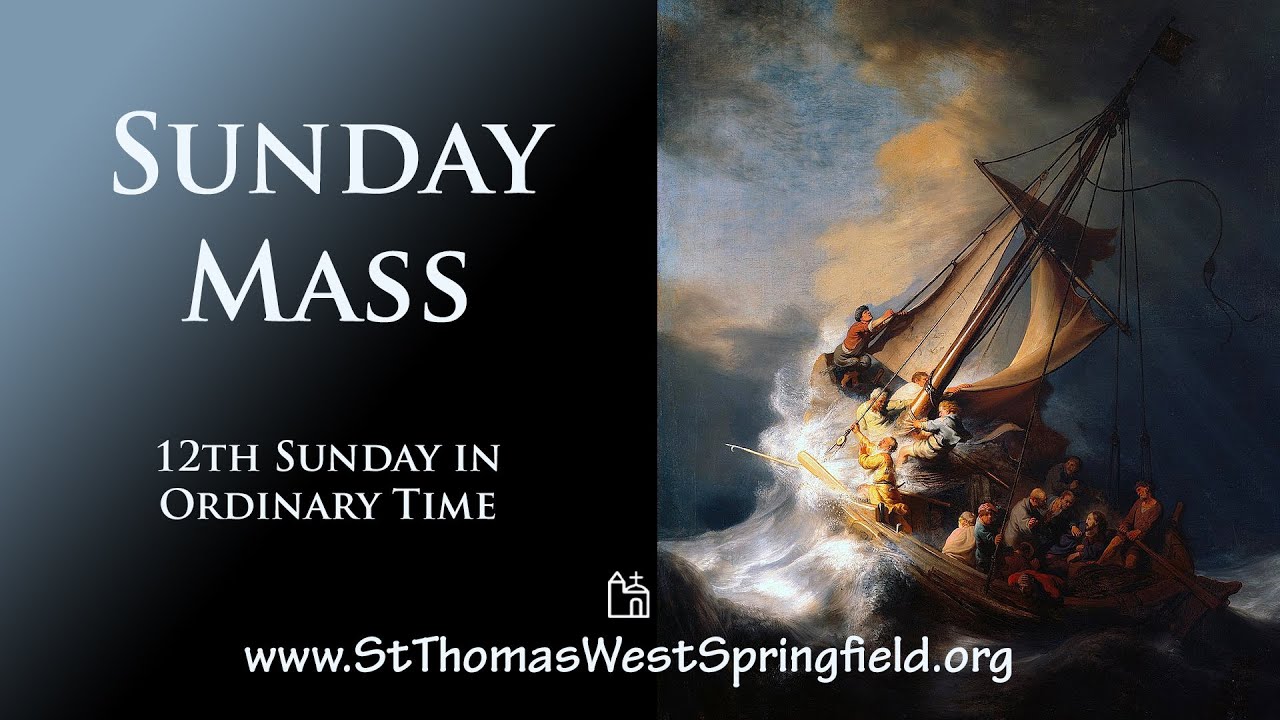 Catholic Sunday Mass, June 20, 2021 Online Mass by St. Thomas the Apostle West Springfield
Reading 1, Job 38:1, 8-11
Responsorial Psalm, Psalms 107:23-24, 25-26, 28-29, 30-31
Gospel, Mark 4:35-41
Reading 2, Second Corinthians 5:14-17
Watch Catholic Sunday Mass, June 20, 2021 Online Mass
1 Then from the heart of the tempest Yahweh gave Job his answer. He said:
8 Who pent up the sea behind closed doors when it leapt tumultuous from the womb,
9 when I wrapped it in a robe of mist and made black clouds its swaddling bands;
10 when I cut out the place I had decreed for it and imposed gates and a bolt?
11 'Come so far,' I said, 'and no further; here your proud waves must break!'
Catholic Sunday Mass, June 20th, 2021 Online Mass
23 Voyagers on the sea in ships, plying their trade on the great ocean,
24 have seen the works of Yahweh, his wonders in the deep.
25 By his word he raised a storm-wind, lashing up towering waves.
26 Up to the sky then down to the depths! Their stomachs were turned to water;
28 They cried out to Yahweh in their distress, he rescued them from their plight,
29 he reduced the storm to a calm, and all the waters subsided,
30 and he brought them, overjoyed at the stillness, to the port where they were bound.
31 Let them thank Yahweh for his faithful love, for his wonders for the children of Adam!